We strongly believe that the success of a project rests on the quality and frequency of communication between the client and the production team. To this effect we make use of industry standard project management tools to ensure that all of our clients are kept constantly up to date with project progress and have the facility to provide suggestions and feedback at any time.
Basecamp
Basecamp takes a fresh, novel approach to project collaboration. Projects don't fail from a lack of charts, graphs, stats, or reports, they fail from a lack of clear communication. Basecamp solves this problem by providing tools tailored to improve the communication between people working together on a project.
Fast, Reliable and hassle-free
Since Basecamp is hosted on safe, fast, and reliable web servers, you don't need to worry about a thing. All you need is a web browser (IE 7, Firefox, or Safari), a Mac or PC, and an internet connection.
Here are a few screenshots from the Basecamp system. Full training will be given to all our clients as part of our commitment to ensuring a more efficient workflow.
Dashboard: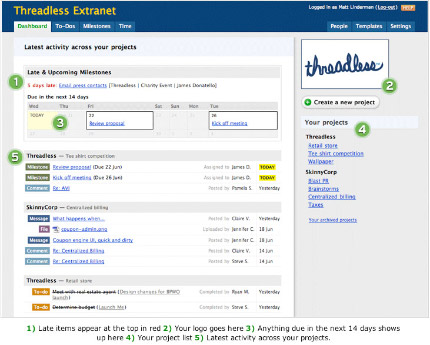 Project Overview: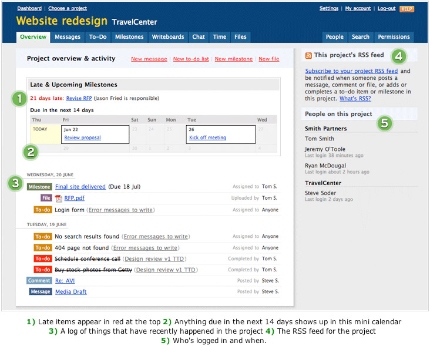 Milestones: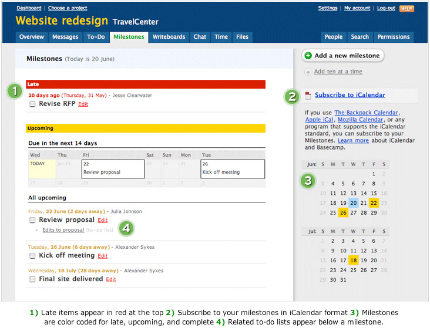 Message Boards: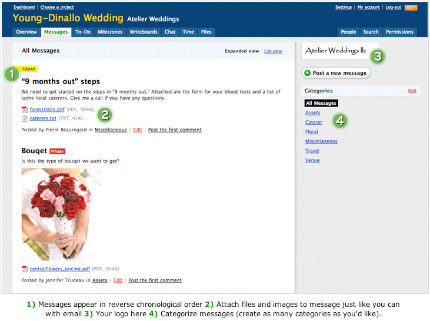 Comments on Messages: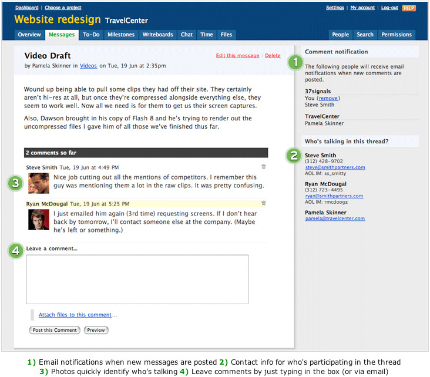 To-do Lists: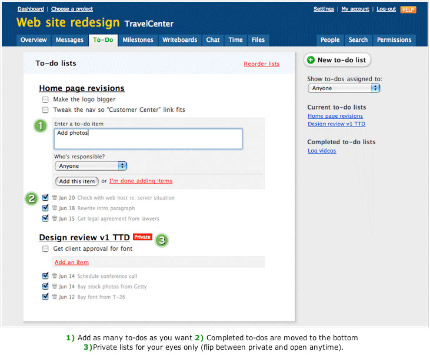 File Sharing: